The dessert of cottage cheese cookie dough is crafted with protein powder, almond flour, and chocolate chips or other additions and has a considerable amount of protein.
Known Nutrition & Health Benefits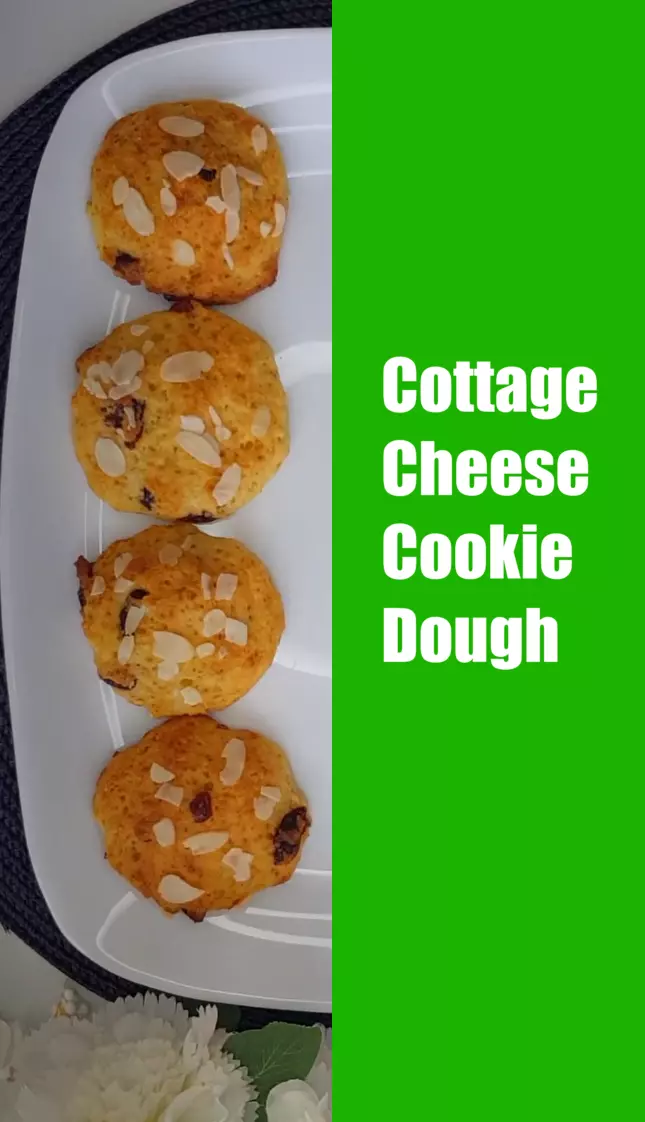 It is gluten-free, made without refined sugars, and can be created in only 5 minutes. The scrumptious taste and health advantages have caused it to become popular on social media. 
A single portion of edible cookie dough made with almond flour, dark chocolate chips, vanilla protein powder, and low-fat cottage cheese could provide roughly 30 grams of protein. One scoop of vanilla protein powder has 20 grams of protein, while one pound of low-fat cottage cheese has about 47 grams. 
For people who wish to indulge in a sugary delight while sticking to their healthy lifestyle, this is an excellent alternative. This dish is adaptable and can be consumed on its own or combined with ice cream, shaped into balls, coated in chocolate, or frozen for a midnight bite. 
Cottage cheese is a flexible component that can be utilized in different types of meals, beginning from the morning meal up to afters. It offers a substantial amount of protein and can be utilized as a substitute for other products from dairy, making it trendy for individuals who are striving to raise their protein consumption. By just employing some easy, basic ingredients, you can create delightful and fulfilling goodies from cookie dough that consists of cottage cheese and is perfect for any moment of the day. 
How to prepare
Cottage cheese edible cookie dough is a tasty treat that is growing in popularity. It is a high-protein dessert made with simple ingredients that will satisfy your sweet cravings. This How-To Guide will provide step-by-step instructions on how to prepare the delicious cottage cheese cookie dough that everyone is talking about.
 Ingredients:
1 pound low-fat cottage cheese
1/4 cup maple syrup
2 teaspoons vanilla extract
2 cups almond flour
1/2 cup vanilla protein powder
1 cup chocolate chips (or alternative mix-ins)
Instructions:
Use a blender to combine cottage cheese, maple syrup, and vanilla extract until the mixture is sleek for creating the edible cookie dough. 
Place the almond flour and protein powder into a mixing bowl that is spacious. Combine the cottage cheese mixture onto these dry ingredients, and mix them until they form a homogeneous mixture. 
 In the end, include the chocolate chips (or any other desired ingredients) and mix them into the mixture until they are well blended in all parts. 
 You can either savor the cottage cheese cookie dough by itself with a spoon or dish it out into adorable bowls or ice cream cones using an ice cream scoop. 
 Storage:
Store any leftovers in the fridge for up to four days.
To freeze the cookie dough, place it in an airtight container and freeze for up to two months. 
Tips:
Use a gluten-free certified protein powder if you want this recipe to be gluten-free.
Substitute the chocolate chips for your preferred mix-ins, such as peanut butter chips, cranberries, white chocolate chips, chopped-up peanut butter cups, or mini m&m's.
Dip the cookie dough in chocolate or serve it on top of ice cream for an even more indulgent treat.
Conclusion
This recipe is an excellent source of protein and can be made gluten-free by using certified gluten-free protein powder. Additionally, the sweetener can be adjusted to personal taste by substituting sugar-free maple syrup, stevia drops, or honey for regular maple syrup. 
 To store any leftover cottage cheese cookie dough, simply refrigerate in an airtight container for up to 4 days. You can even freeze it for longer storage – just place it in an airtight container and freeze for up to 2 months. Enjoy it on its own or as a topping for ice cream, or get creative and roll it into balls, dip it in chocolate, or freeze it for a late-night snack.