But this is not the right approach – depending on the form of release, the dosage, and even the individual characteristics of the body, the product may or may not have an effect. In addition, now there is a mass of supplements with unproven effectiveness – new "super nutritional supplements", which, in theory, should improve the whole body, but in practice at best do not give results. So it is worth to be guided not only by advertising, but also by common sense, when choosing supplements containing vitamin D.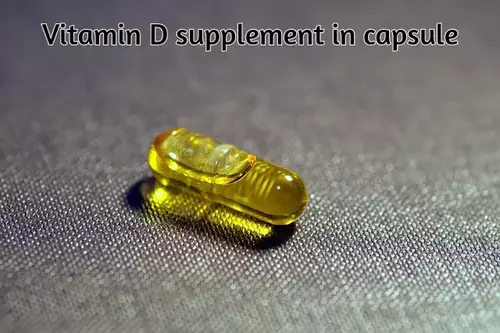 Best D vitamin supplements that contain 2,000 IU
| Photo | Title | Price |
| --- | --- | --- |
| | Nature's Bounty Vitamin D, Immune Support, 2000 IU, Softgels, 350 Ct | $15.77 ($0.05 / Count) |
| | Kirkland Signature Maximum Strength Vitamin D3 2000 I.U. 600 Softgels, Bottle Personal Healthcare / Health Care | $15.76 ($0.03 / Count) |
| | Nature's Way Zinc Gummies, Supports Immune Function*, 11 mg per Gummy, Mixed Berry Flavored, 120 Gummies | $9.99 ($0.08 / Count) |
| | Healthy Origins Vitamin D3 2,000 IU (Non-GMO, Bone Support, Immune Support, Gluten Free), 360 Softgels | $12.99 ($0.04 / Count) |
| | Vitamin D3 Immune Support Gummies - Vitamin D 2000 IU Adult Gummy Vitamins for Bone Strength Heart Health and Immune System Supplement - Vitamin D3 2000IU Immune Vitamins for Adults Immune Booster | $13.77 ($0.23 / Count) |
| | Doctor's Best Vitamin D3 2 000 IU Healthy Bones Teeth Heart Immune Support NonGMO GlutenFree Soy Free , 180 Count | $5.93 ($0.03 / Count) |
Which vitamin D supplement to choose
More recently, it was thought that you can get enough "sunny" vitamin during the summer and this will be enough for the whole next season. But just a few years ago WHO experts focused on chronic cholecalciferol deficiency in those people who live in regions with insufficient sun exposure. It was also determined that the vitamin is required not only for children, but also for adults – it is involved in the absorption of calcium, helps maintain immunity, improves performance.
Read also about Vitamin D Deficiency and High Blood Pressure
Explaining the composition of vitamin D supplements
To understand which vitamin D is best to buy, you first need to understand which active ingredient to choose. Calciferol has 7 types, of which only 2 (ergocalciferol – D2 and cholecalciferol – D3) are used in food supplements.
Ergocalciferol is produced mainly from plant foods. It is extracted from ergosterol, a substance that is formed in the cells of fungi and plants under the influence of UV-radiation. Cholecalciferol is produced in animals by UV radiation. Because of its origin, D3 is more related to the human body, and therefore is absorbed almost a quarter as effectively.
Ergocalciferol, as an all-vegetable, is good for those who have given up animal products. But, in addition to its reduced bioavailability, it has a number of other disadvantages:
It loses activity in the blood faster;
takes longer to digest, but is excreted in the same way – this leads to a large number of by-products;
Has a lower shelf life.
Note: The efficiency of assimilation of any biological substances directly depends on the state of the gastrointestinal tract and the individual characteristics of the metabolism. That is why some people absorb certain products better than others.
See also: Vitamin D and Calcium Deficiency Symptoms
Calciferol is a fat-soluble compound, and therefore it can be combined both with fat-soluble vitamins (A, E, K) and with substances in whose metabolism it is involved:
calcium;
phosphorus;
magnesium.
Depending on the composition, the price of the product may also vary. In terms of active ingredients, the cost may depend on such factors:
The amount of additional active ingredients or excipients;
The degree of purification and quality of raw materials;
The bioavailability of the forms – the more affordable forms are usually made using more complex technology.
Overview of vitamin D products
Cholecalciferol is found in pharmacies in many different variations. Let's consider the main ones:
Tablets. They are characterized by ease of use and storage, and therefore are popular. They have a shelf life does not depend on the time of opening. The tablets are easy to drink, they are protected by a special shell, which protects the active ingredient from the aggressive acidity of gastric juice. The disadvantages of tablets include the difficulty of precise dosing – if you need not the same amount of vitamin as is in the composition, then you will probably have to look for another drug.
Capsules. There are with dense and liquid filling. They are softer accepted by the gastrointestinal tract, and therefore better suited for people with disorders of the stomach, pancreas and liver. The minus of capsules – because of the dissolution of the shell in the intestine itself, the active substance is absorbed later than when using tablets or liquid forms of medicine.
Chewable gummies. This is a good option for children and for those who cannot swallow pills. They usually have a pleasant taste and an interesting shape. To the disadvantages of chewable tablets can be attributed a lower bioavailability – the active ingredient begins to interact already with saliva in the oral cavity.
Liquid. The optimal option for those who will give vitamins to very young children or do not want to take their own chewable candy. The main advantage of the liquid form of calciferol is the possibility of precise dosing. The liquid vitamin D comes in oil and water.
The normal environment for the absorption of vitamin D is fat. It dissolves well in oils, so foods containing calcium and calciferol are advised to be eaten with fatty foods for better absorption. This option is the most physiological, so fat solutions as well as capsules with liquid fat content are more popular.
Calciferol aqueous solution is a great option for premature infants and people with biliary tract abnormalities. They may have impaired lipid metabolism, and therefore the aqueous form will be preferable for them. To obtain an aqueous solution, manufacturers mix calciferol with a number of compounds, obtaining a stable micellar solution. Its pluses are faster absorption of the vitamin and higher bioavailability. And the disadvantages include the presence of additional components in the composition, which can cause allergies.
Choosing which vitamin D is best to take is quite a challenge. When selecting a drug, you need to consider the state of the gastrointestinal tract, the amount of active ingredient, the convenient form of release.
Top 3 supplements in 5,000 IU capsules
The dosage of 5000 IU is used to eliminate a deficiency of cholecalciferol, as well as during periods of seasonal exacerbation of respiratory diseases.
made in the USA;
The volume of the package is 240 pcs;
The daily dose is 1 pc once every 2 days.
This therapeutic dosage can be used to support the body during periods of intense exertion, both physical and mental. Also, this drug helps increase resistance to seasonal respiratory illnesses.
Pros:
Suitable for people with GI diseases;
Can be used for the whole family;
Are convenient to use.
Cons:
Better to store in the fridge.
Made in the USA;
The package volume is 30 or 360 tablets;
The daily dose is 1 pc.
This product is designed specifically for people actively engaged in sports. It contains animal lanolin and coconut oil. The combination of the two types of oils helps increase the bioavailability of calciferol.
Pros:
Large packaging;
easy to drink;
Designed specifically for people who have high stress levels.
Cons:
made in the USA;
The package volume is 180, 360 or 720 units;
daily rate – 1 pc.
The convenience of this product lies not only in the size of capsules, but also in the volume of the package. You can choose a jar, which is enough for the whole family for a whole season of taking.
Pros:
convenient packaging;
easy to take.
Cons:
Some customers don't notice the change.
Conclusion
The importance of getting an additional source of vitamin D for the body at a time when the environment is severely affected and the food is not enough of the essential elements becomes obvious. A wide variety of supplements in the form of capsules and chewable candies at an affordable price make it easier for us to replenish vitamin D. Bones, joints, immunity and the body in general will appreciate your care.